ELM Videos - High-Quality Information Literacy Instruction And Research
ELM videos are good for multi-sensory learning. Using more than one sense to understand a concept helps viewers make more mental connections. It helps them understand the concepts better and think more deeply about them. Videos that are uploaded in the Electronic Library Minnesota (ELM) are designed for all sorts of individuals such as students, educators, researchers, and even parents.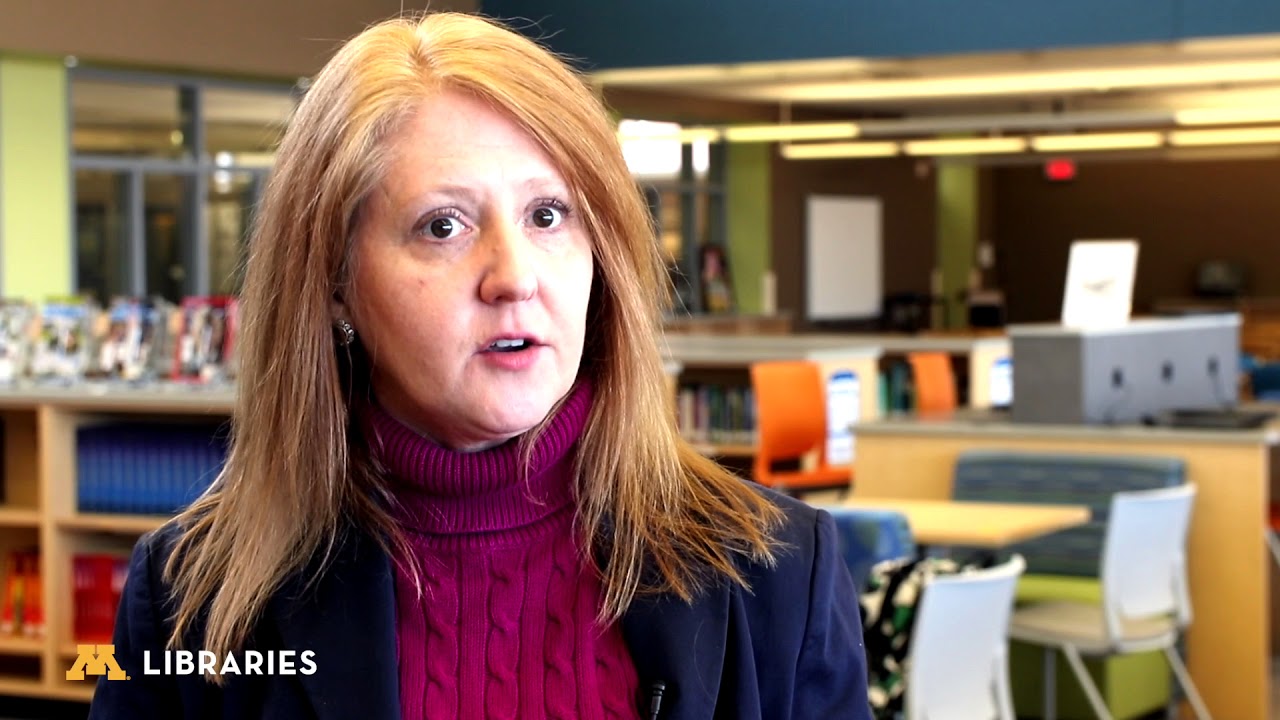 An online library of ebooks for all Minnesotans
This is a good thing about Electronic Library Minnesota (ELM). ELM is a collection of research and information databases that Minnesota residents can access through their school, public, university, and state government libraries, as well as through the ELM Portal. The Minitex Shared E-Resources (SER) Task Force suggested the databases in ELM, and they are licensed until June 30, 2025.
As you may notice in the video, media specialist at Roger High School, Bethany Kaufmann mentions, "The best thing about Ebooks Minnesota for us is that it's free." As a result, schools don't have to buy books for every single student in the class.
COPYRIGHT_ELM4: Published on https://elm4you.org/elm-videos/ by - on 2022-09-18T17:55:04.589Z
Minitex collaborated with State Library Services, a division of the Minnesota Department of Education, to establish Ebooks Minnesota. The collection was made possible in part by a grant from the Institute of Museum and Library Services and funds from the Minnesota Department of Education.
For the benefit of all readers, Electronic Library is where you can find text and other types of information on your devices. You can also find sound, graphics, and video in the form of digital data in an electronic library. It is easier to combine different types of data because all of the data is digital.
This means that it is easier to find and do other things with the data. Now that you have a brief background about it, let's dig into the videos offered by the electronic library, especially in Minnesota.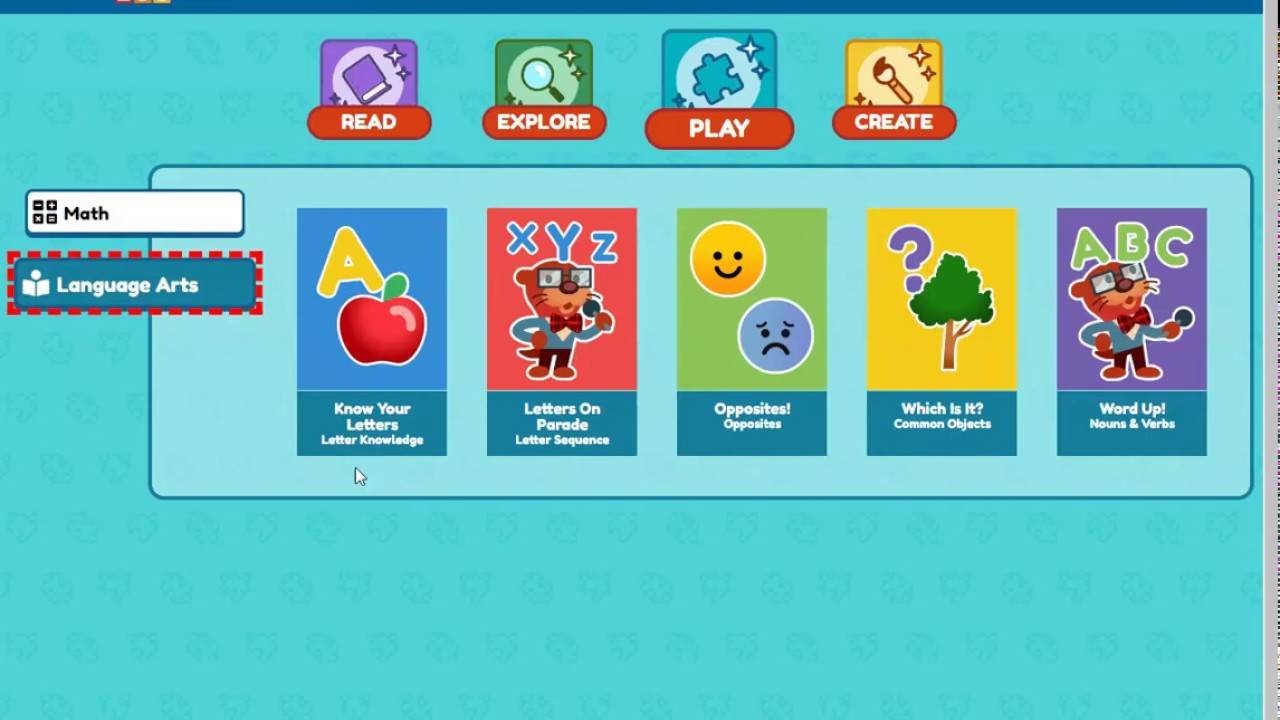 How to Use Britannica Fundamentals at KDL
Britannica Fundamentals is a series of ten games that address fundamental themes in mathematics and language arts. You may also find animated e-books that introduce key concepts to young learners while also developing language, critical thinking, and comprehension abilities.
This video is unavailable
Britannica School is the most comprehensive source of factual information available, and it is prepared exclusively for children of all ages and literacy levels. All significant topics are covered in the Encyclopedia Britannica, especially in Britannica school, which is meticulously edited.
It fulfills the ideal function of reference work by serving as a starting point or a place to return to as you read and write. Britannica articles are authored by recognizable and trustworthy authors.

TUTORIAL: My Britannica for Educators | Britannica School
As we all know, students are able to understand abstract concepts because educators make the complex easier to understand. While Britannica School is an excellent resource for kids, it is also an excellent resource for curriculum designers. Educators can choose from a library of lesson plans or use the Lesson Plan Builder tool to create activities that are tailored to their own educational goals as well as the needs of their students.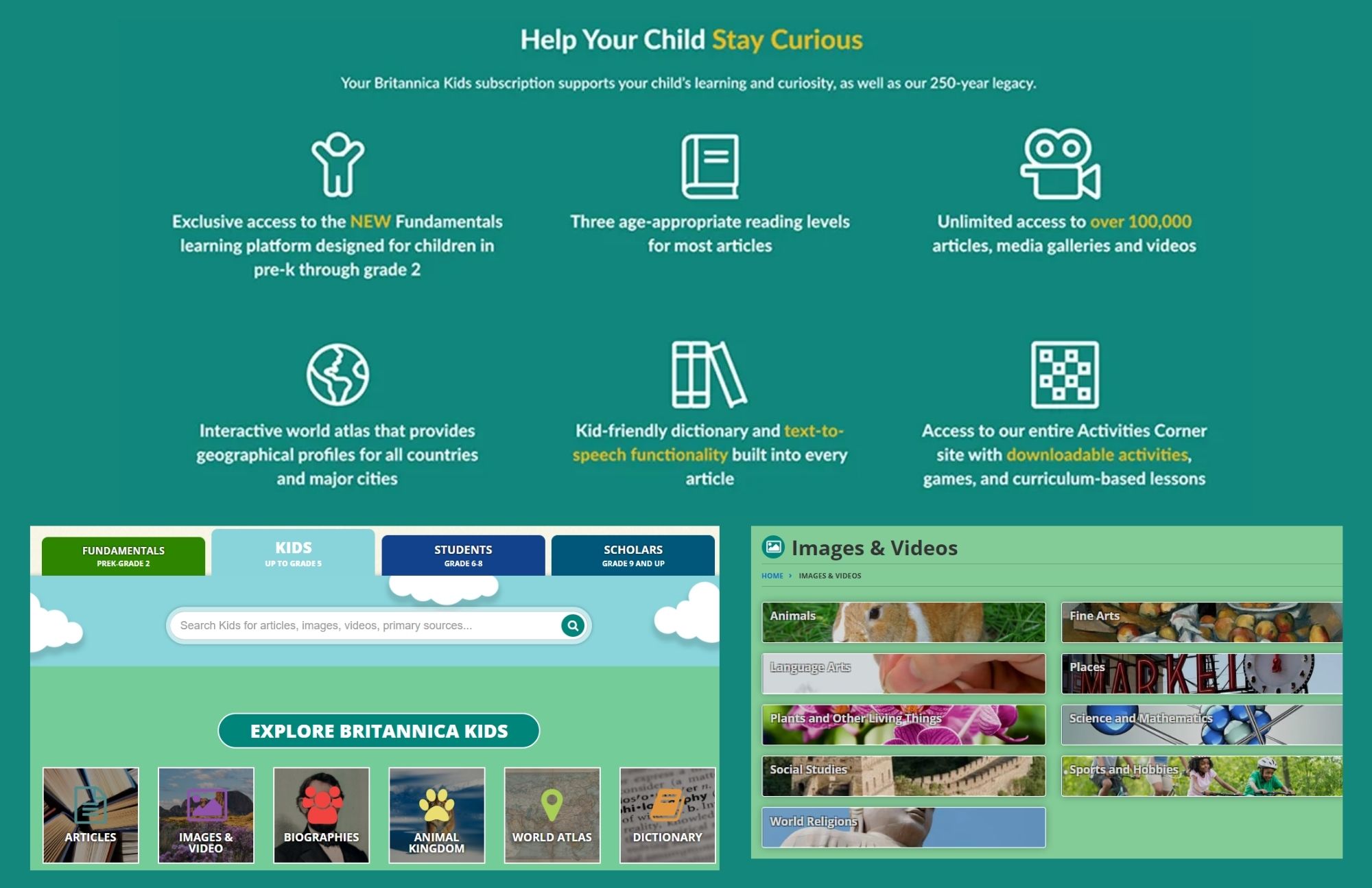 Promotional materials of Britannica School for Parents on top and the two screenshots of the homepage below
As parents learn more about how their children grow, they use more affection and positive reinforcement and less punishment. Parents now have a better idea of what teachers do and how schools teach. Parents can use this to guide their children in the learning process. This process will make the parents easier for the teachers to mold and inculcate concepts.
Use these tools to access books, journals, and other resources, as well as instructions to help you get started on your study or assignment. These collections will assist you in your research efforts.
Subject libraries and Collections
To help you with your research, they've compiled a list of resources organized by topic or region. These collections may contain one-of-a-kind or rare materials in a variety of formats.
Materials, such as textbooks, are organized by university courses. The University Libraries offers open-source digital textbooks that can be used, altered, and distributed freely.
Look through digitized content from our collections, exhibits, and initiatives. This includes images, letters, audio recordings, videos, and other primary sources. Umedia is an example of this, as it allows you to explore and search photographs, texts, maps, video, audio, and other types of media. UMedia enables access to digitized materials from across the University of Minnesota, particularly the large Archives and Special Collections of the University Libraries.
Other digital collections, projects, and exhibits
Under this category, AgEcon Search includes full-text working papers, conference papers, and journals from international organizations in agricultural, development, energy, resource, and other fields of applied economics. On the other hand, Umbra Search brings together hundreds of thousands of digitized items from over 1,000 libraries and archives in one search, making African American history more widely accessible.
There are more ebooks at A-Z Library Online than anywhere else in the world. Here, you can always find the information you need about the domains that are available in your area. They strongly suggest that you sign up for an account in our library so the system can automatically find the right domain for you. Here, there are 9,858,999 Books and 84,837,646 Articles that you can look through.
Because of the occurring pandemic protocols, we are limited to going to university and school libraries where we can read tangible books and other references to our study. The article shows that Electronic Library For Minnesota (ELM) Videos can aid our independent learning process. The uploaded videos are excellent and engaging to all ages. I hope this article helps you to boost your interest in using ELM Videos for your students.
Share:
Twitter

|
Facebook

|
Linkedin