Why The Library Is Important For Research?
As important as the significance of libraries in other academic fields is their role in research.
The library is important for researchbecause it has a lot of resources like books, journals, magazines, articles, and bibliographies
Libraries give students a place to study and make for great research environments. The librarystaff can help students find the information that a researcher might need.
Additionally, the majority of libraries today have structured digital information collections.
They cannot sustain their significance in the contemporary information age unless they offer digital access to their books and other content.
According to a recent study, the most crucial services that a library can offer their patrons are electronic and digital services.
Pupils now have more convenience when searching for information thanks to the growing trend of digital libraries.
But if we want to be more effective, we still need to give students more help and services related to research.
Visiting your local library or an online library database is the most common way to begin your research.
You must be aware of the information desk, card catalog, periodicals, and reference room.
By doing this, you will be able to comprehend how the library is set up and how you can use it for assistance.
Once you have a general understanding of your subject, your research question, and the fundamental research methodology you will use, you can conduct this.
However, it should also be highlighted that you should visit the library before choosing your research topic to learn about previous studies in your field.
That really aids in determining your final study topic and helps you refine it.
Reaching the front desk and asking for assistance is the first step towards comprehending how the library is set up.
A diagram of the library's layout, as well as other significant charts and pamphlets, is readily available.
Most librarieshave the video equipment, printers, copywriters, and other things you might require for your library study.
When you check out different books, articles, or topics, a librarian might be a great person to talk to.
The library's reference section has books and other materials that can be used as rapid references by researchers.
These books offer fundamental knowledge about a subject, knowledge that might help with investigation.
In the reference area of libraries, dictionaries and encyclopedias are typically found.
While libraries make sure that the greatest number of individuals can use them at the library, these materials are typically not allowed to be issued or loaned.
Our library has two different kinds of bibliographies: a standard bibliography and a contemporary bibliography.
Standard bibliographies contain lists of all the literature pertinent to a field over a specific time period.
Modern bibliographies include more recent works on every subject, but bibliographies can also be found in general reference books and encyclopedias, as well as in books that are written just for bibliographies.
You must look through all the bibliographies pertaining to your subject, including traditional and up-to-date lists.
Despite not being termed a bibliography, a library catalog contains bibliographic information.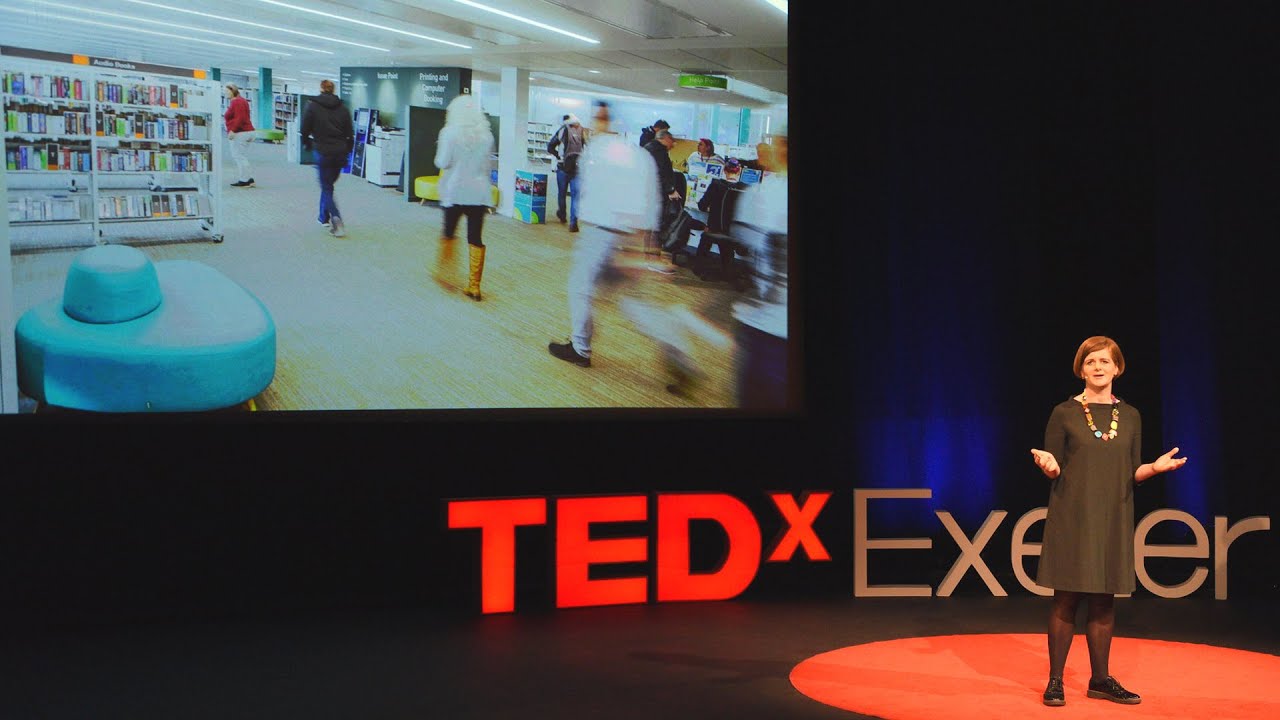 How libraries change lives | Ciara Eastell | TEDxExeter
A card catalog is a tiny card that catalogues books by their titles, authors, or subjects. For each book, libraries typically contain all three forms of a catalog.
However, using an author or book name as a keyword is still the most popular way to look for a book.
Periodicals, which include journals, magazines, and newspapers, are the terms used to describe serial materials found in libraries. For any research, periodicals offer quick and current information.
As a result, periodicals are quite useful for study. The majority of periodicals are now accessible both online and in libraries.
The majority of the time, students utilize these resources when they are in the library, though the librarian may grant special permission for select items to be checked out.
The front racks are typically used to display current issues, and the back shelves, or stacking area, are used to arrange back issues.
Libraries are becoming an increasingly important resource for researchers. In particular, among other things, there is an increase in demand for data research services.
According to an Ex Libris poll, 57% of researchers expected the library to help them deposit works and data into an institutional repository in 2021, up from 49% in 2020.
In 2021, 51% of respondents wanted help with research data services, which was up from 39% in 2020, and 31% wanted help figuring out the impact of their research, which was up from 26% in 2019.
Even though communication and cooperation between libraries and research offices are growing, there is still a space for improvement.
In 2021, 54 percent of research office leaders stated that the library was a key collaborator on projects, up from 48 percent in 2020.
However, this indicates that at almost half of universities, libraries and research offices still do not work closely together.
How can libraries and research offices work together more efficiently?
The first step is to educate people on how important they can be in supporting the entire research sector, from identifying new publication outlets to collecting university research to making works more accessible and quantifying the impact of research.
Libraries should do a better job of showcasing what they're able to do at the institutional level."
Here are three things libraries can do to show that they should play a bigger role in helping academic research.
By getting to know researchers and the people who work in research offices, academic librarians can show off their knowledge and explain the different ways they can help during the research process.
It's also important to make connections with deans, department chairs, and other top leaders in the institution.
According to Clemons, libraries might collaborate with other university departments, such as marketing and communication ones.
These university departments want to promote the excellent work being done there.
By collecting articles and datasets, librarians can help campus marketing teams show off the results of their institutions' research in a more effective way.
Academic libraries will be seen as an important and highly valued part of the process if they can show how much they can help the research sector.
University libraries require efficient tools to serve their academic and research offices.
This makes it easier for librarians to help with collecting, indexing, sharing, promoting, and keeping track of an institution's research.
However, it's unlikely that the orientation tour will be enough to provide you with the knowledge and abilities you need to locate, collect, examine, and apply the variety of intricate resources your library makes available to you.
The good news is that librarians work hard to help you get around problems that get in the way of doing good research, and they offer a wide range of lectures, conferences, and seminars.
Here are some examples of lessons taught by academic librarians in the United States:
Gaining expertise in library research.

Information management techniques

Mastering a certain

computer

program, such as Zotero or LaTeX

Tools for collaboration

Adding content to Wikipedia

Journals and Journal Indexes
Experts on these and other topics are often available to give lectures that are tailored to a program or department.
Ask your professors for a class on how to use a library, or sign up for one on the website of your local branch.
In order to establish and maintain good partnerships with academic departments, many libraries assign liaisons to function as the main point of contact for students, faculty, and staff.
Depending on what is referred to as their "subject master's," some liaisons serve several departments while others only a few.
In order to better understand the reference, instruction, and collection development needs of their community, academic librarians often obtain at least a second master's degree, and many have a PhD.
In some instances, the liaisons may not always be in charge of the institution's material budget.
Programs at Harvard, Cornell, the University of Connecticut, and the University of North Carolina at Greensboro, to name just a few, are currently operating formal library liaison programs.
Make an appointment with the liaison for your department after learning their name.
In their capacity as the repository's managers, librarians constantly create and update research aids.
The size of a guide might range from a straightforward 8 X 11 piece of paper, a brief web page, to a full published volume.
They are accessible in print and digital versions.
There are three major document types that research guides belong to:
Guides to developing certain skills, including critical analysis of information sources

Guides for specific courses, such as Technical/Professional Writing for Mechanical Engineers,
Although the language is flexible, we are utilizing the breakdown from the Cornell University Library here.
Harvard refers to what Cornell refers to as a "Skill Guide" as a "How To Guide." What Stanford refers to as a "topic," Cornell refers to as a "subject," and so on.
The time required to stay current on both new research and potentially altering opinions of the canon is budgeted for by librarians.
They receive and read new works so they can review them for scholarly publications like bibliographical ones. Check out the manuals in your library.
Subject experts in a variety of fields are available at academic libraries to assist you in launching your studies.
Are you starting a paper or project but are unsure of where to begin?
No matter where you are, you can use the guides that librarians have madeto get started.
Many guides provide connections to essential online resources for the subject they cover, which can help you quickly determine which essential databases could be most useful for you.
Contact your librarian if you look for more than a few minutes and are still unable to locate what you need.
We are more than willing to assist. You can contact us on our library website if you're not in the building.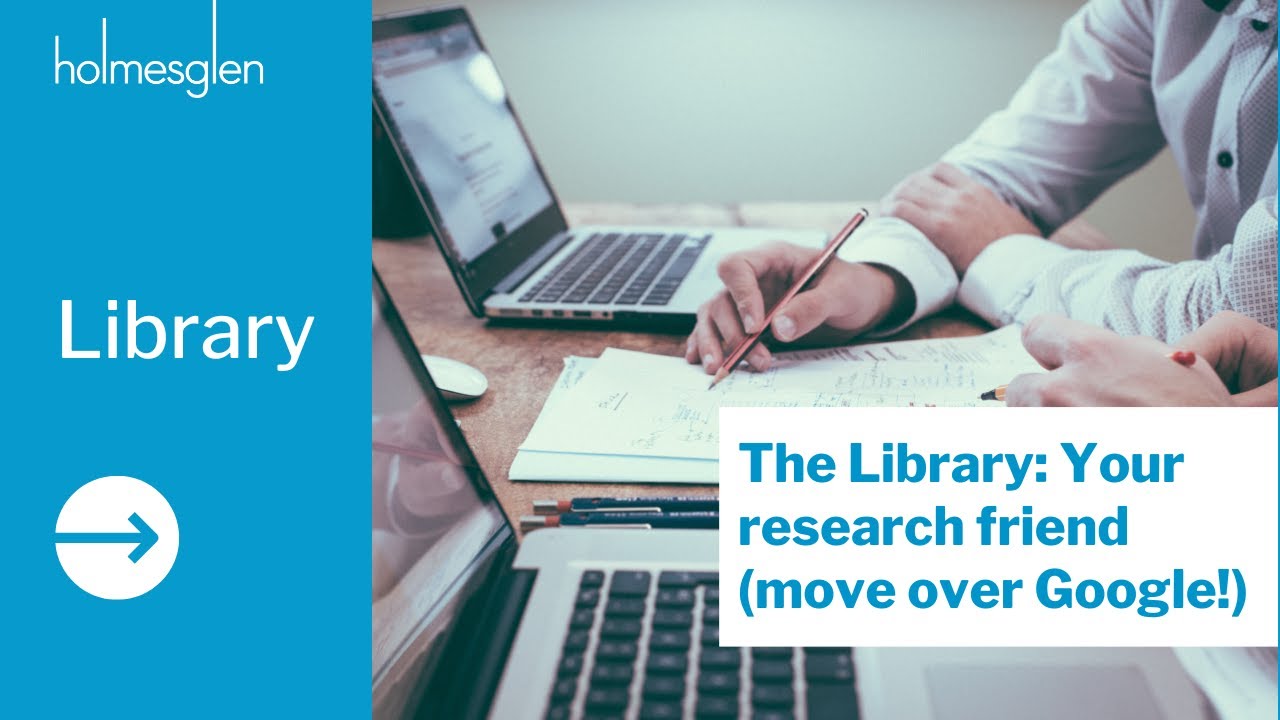 The Library is your research friend (move over Google!)
Online resources offer a staggering quantity of important information, but not all of it can be found there.
Millions of volumes from the major libraries around the globe have been digitized by Google Books, but modern writers and publishers may not be willing to allow their works to be freely accessible online.
Making copyrighted works completely accessible via Google Book Search is already against the law.
A lot of academic research journals, databases, ebooks, and other materials are licensed by libraries, but most people can't use them to get the same information that is available online for free.
Librarians encourage their clients to produce content and foster critical thinking.
According to librarians, students and researchers aren't just passive consumers of knowledge; they also create it.
Students and scholars utilize the library to gather information in order to produce original, independent works of their own.
Our librarians teach classes, help students with their research, and have helped start online journals, make changes to Wikipedia, and start up group projects.
Libraries are a very important part of helping scholars take advantage of all the benefits and opportunities that the networked world has to offer, such as open access and social media.
A research library is one that has a substantial collection of reading material in one or more disciplines.
A research library usually has a lot of both first-hand and second-hand information on a single topic or a wide range of topics.
The main goal of a public library is to meet people's and groups' needs for education, knowledge, and personal growth, as well as for fun and relaxation, by providing materials and services in a variety of formats.
There is a common misconception that academic research libraries and the services they provide are, at worst, useless and, at best, cumbersome because anyone can conduct a search on Google and because the space taken up by millions of bound volumes is overwhelming.
Nothing is more false than it is. Your ability to succeed depends on how well you use information, and libraries are made to help you do that.
Share:
Twitter

|
Facebook

|
Linkedin