Sharpen Your Core Academic And Career-Related Skills Through Learning Express Library
Pandemic COVID-19 disrupt student and professional's learning system worldwide but learning express librarydoes not. If you are a student who always wanted to be the best, you must explore how this digital academic and career-related resources work!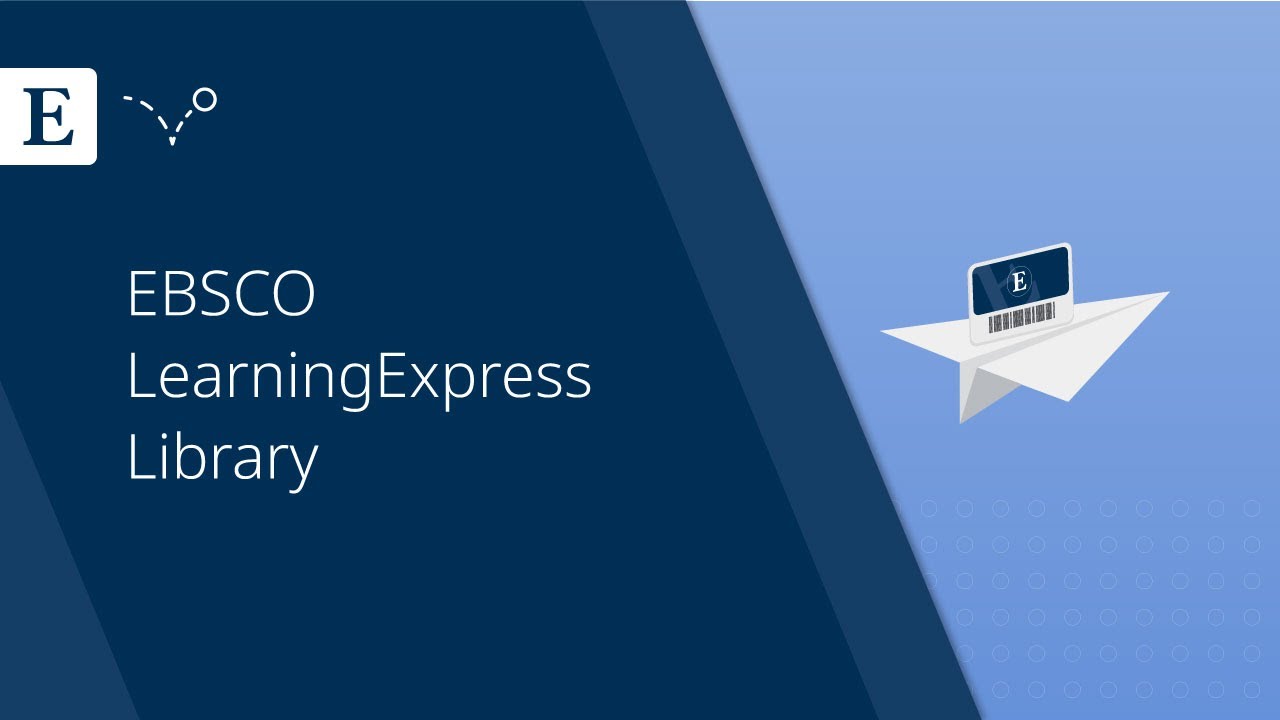 EBSCO LearningExpress Library
In Learning Express Library, you can find a wide range of interactive tutorials, practice tests, articles, e-books, and high-stakes test preparation based on official assessments. As you explore their portal, you may see the following categories of academic and career-related resources:
1. Career Preparation
Start a new job or advance in your present one to achieve your professional ambitions.
2. High School Equivalency Center
Guidance and preparation to assist you in obtaining a high school equivalency diploma.
3. College Admissions Test Preparation
For college admissions, the Scholastic Aptitude Test (SAT) and American College Test (ACT) are employed, whereas Advanced Placement (AP) allows students to avoid basic college courses. Here, Learning Express Library helps you in preparation for the mentioned important examination.
4. Grades 4–8 Educator Resources
This category is designed for elementaryand middle schoolstudents. You may expect lessons and practice for guiding young learners to improve their skills.
5. High School Students
Skill-building tools for success in school and at home, such as math skills improvement, language arts skills improvement, science skills improvement, technology skills improvement, and many more.
6. College Students
Meet your undergraduate objectives and plan for future success. Grammar and Writing Skills Review, Science Skills Review, Graduate School Admissions Exams
7. Adult Core Skills
Obtain your particular educational and career objectives. Build Your Math Skills, Become a Better Reader, Improve Your Writing, Speaking, and Grammar, and Become a U.S. Citizen are all topics covered in this area.
Like a physical library, this digital information source contains more than 1000 practice tests and skills tutorials, and more than 200 eBooks. It is a system that helps people find jobs and figure out their futures. Interactive online multimedia training that teaches people how to use popular software, such as graphic design and studio applications, office applications, and operating systems. It is easy-to-follow multimedia training that teaches new computerusers about PC essentials, the internet, social networking, and more in a step-by-step way.
This library is free for COM students, professors, staff, and community members. To access Learning Express Library content, you must first create a personal account. However, Off-campus access requires on-campus access or logging in with your COM account.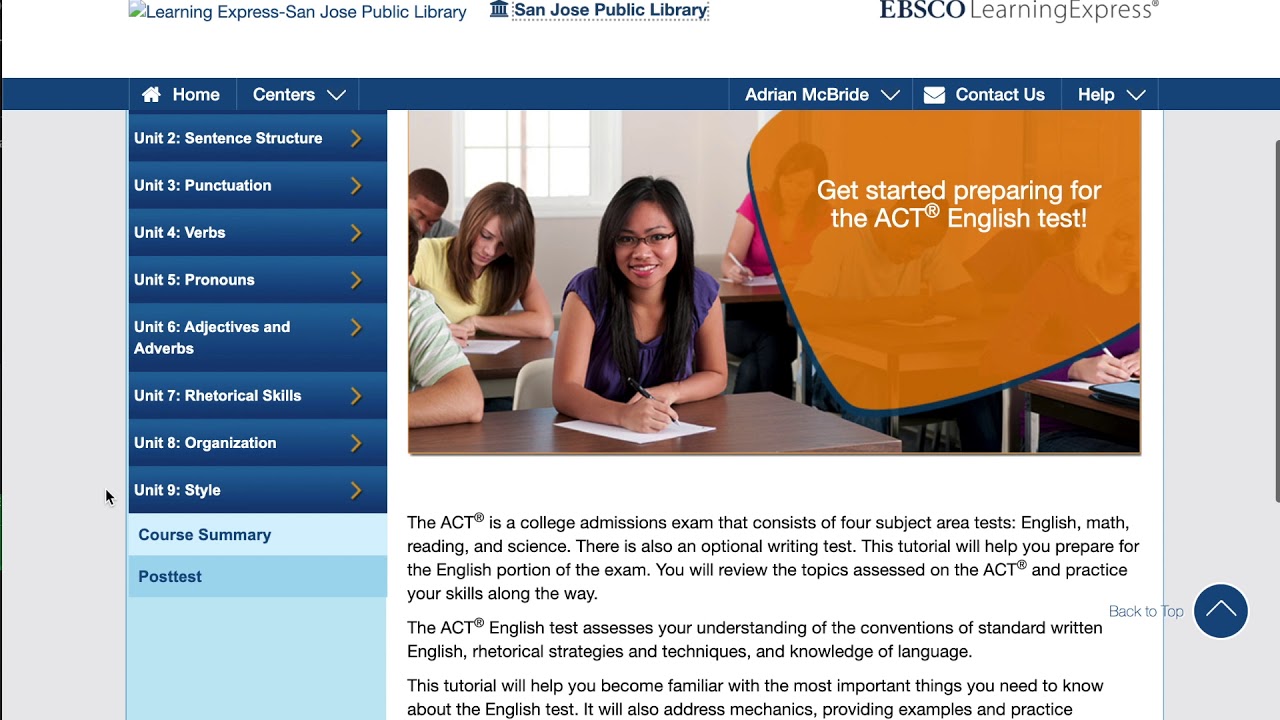 How to Access EBSCO Learning Express
According to their guidelines, the following are the steps on how to use Learning Express Library:
To access all of the resources in the Learning Express Library, you must first register a free account.

Only fill out the fields marked with an asterisk * when prompted to register. Fill in all other fields except the Student ID number and Course Section number fields, and then click the Register button.

You can access all of the courses, eBooks, skills enhancement, and tests in the LearningExpress Library once you've been set up.
Make your LearningExpress Library or LearningExpress Library known to as many people as possible. These colorful and engaging products, such as bookmarks, handouts, posters, and graphics, can be used in print, on your website, and on social media. You'll find a variety of materials in the above picture to help you promote LearningExpress Library and LearningExpress Library Complete at your school.
From nursing and medical testing prep, job interview and resume writing, computer skills, SAT, LSAT, and GRE test prep, to interactive tools to assist someone chooses a vocation, the LearningExpress library is a comprehensive and diverse tool that offers something for everyone. It can assist someone in deciding on a career path or provide the tools necessary to obtain a better job. You might consider exploring the learning express library to sharpen your skills, and knowledge to be future-ready!
Share:
Twitter

|
Facebook

|
Linkedin