Heritage E-STEM Middle School - Become The Innovators And Inventors Of Tomorrow
If you want to have the best job opportunities and a successful profession in the future, you must consider Heritage E STEM Middle School. But why is it important? The variety of work prospects available to STEM strand graduates is one of its advantages. STEM-related jobs are always in high demand. Through this article, you will learn more about this particular educational institution.
STEM-based education teaches students more than just the fundamentals of science and maths. Due to the overwhelming emphasis on hands-on learning with real-world applications, students are better equipped to develop a wide range of talents, including creativity and 21st-century competencies.
Moreover, STEM education in middle schoolcan help students become more creative, work better together, learn communication skills, boost their curiosity, improve their thinking skills, and learn about STEM careers at a young age.
Students in grades 5-8 study Heritage E-STEM (Environmental, Science, Technology, Engineering, and Math) Magnet School. STEM principles, as well as projects and field activities relating to the environment, are used by Heritage teachers to help students learn in fresh and fascinating ways. Inquisitive students, problem solvers, and environmental stewards emerge as a result, able to recognize links between education and real life.
1. Animals in Classrooms
A hands-on learning environment with a variety of aquariums and terrariums for students to explore.
2. PBIS Supports
Positive Behavioral Interventions and Supports (PBIS) is a school-wide initiative that seeks to create a courteous and orderly learning environment that promotes students' academic success by promoting positive behavior.
3. InSciEd Out
InSciEd Out is a program that allows students to perform healthand wellness experiments in collaboration with experts from the Mayo Clinic and the University of Minnesota.
4. Project Lead the Way
Project Lead the Way provides students with the opportunity to learn about automation and robotics, design and modeling, and energy.
5. Community Supports
Cultural liaisons are individuals who provide assistance to school employees and parents/guardians with regard to school-related concerns. School-to-home ties are strengthened through the work of liaisons, who interpret (spoken) or translate (written) communication between school employees and families who speak a variety of languages.
6. Gifted and Talented courses
In all grade levels, gifted and talented specialization classes and academic clusters serve to meet the academic demands of all students.
7. AVID Program
The AVID program (which stands for Advancement Via Individual Determination) encourages students to be college-ready and to have high expectations for themselves and their future.
8. Engaged Community
A strong sense of community, with a lot of cultural history.
Heritage E-STEM Magnet School has a lot of different programs that help students learn, like "pull-out" classes for individuals or groups. ADSIS is a program that helps students who need extra help with their studies to do well in general education classes. ADSIS is also called "Alternative Delivery of Specialized Instruction Services."
In the ADSIS program, students who might have been sent for special education testing are given extra help in the classroom and on the playground to help them succeed in the general education setting. The district anticipates a reduction in unnecessary referrals to special education by implementing targeted interventions through ADSIS.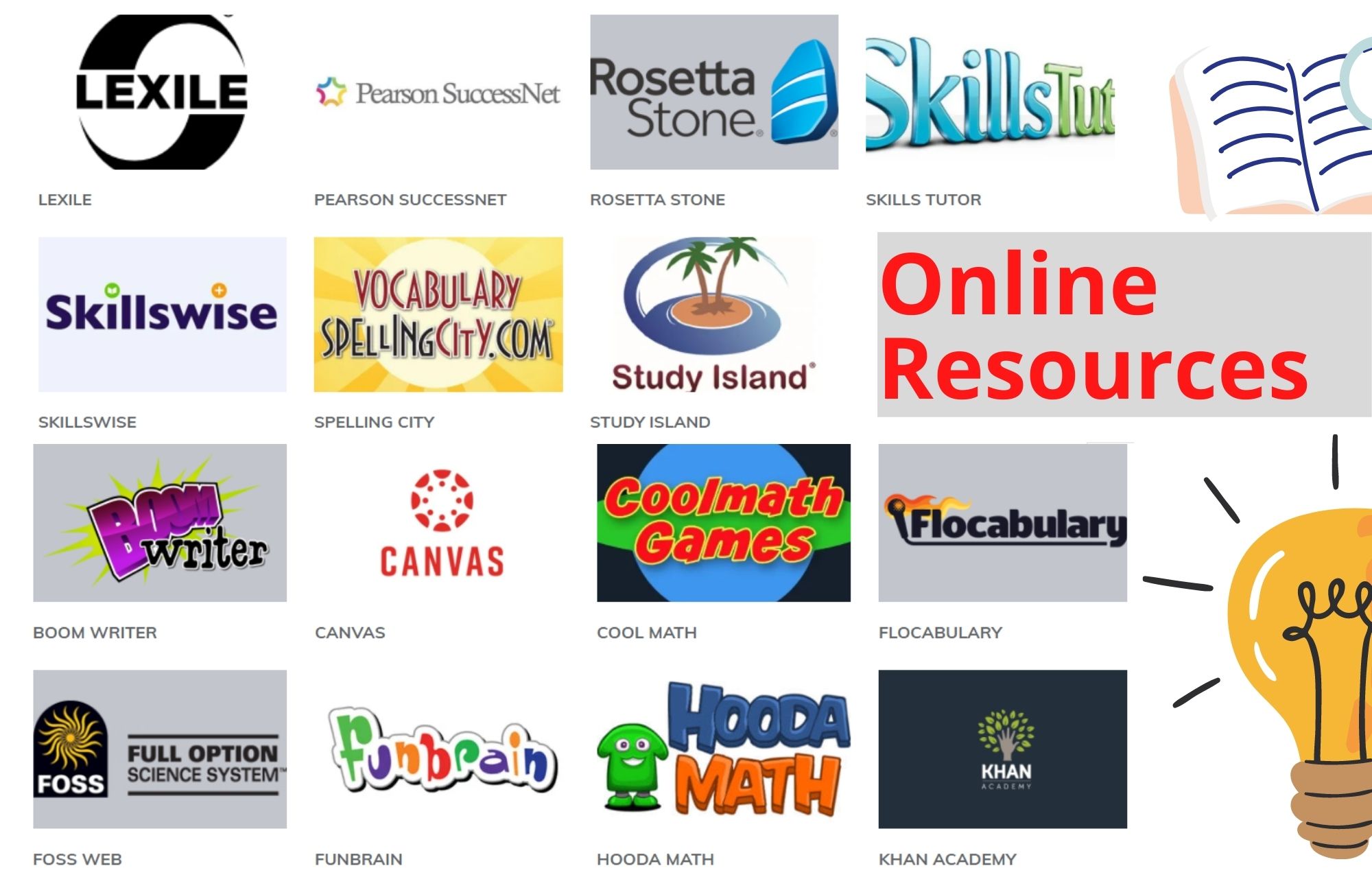 Compilation of Online resources and also their specific icons with a light bulb and book graphics on the right corner
1. Boom Writer
Boomwriter is a web-based collaborative writing platform that allows teachers to easily offer writing assignments and provide comments to students. With Boom writer, teachers can work remotely with students in grades 2–8. BoomWriter allows your pupils to read and write for a specific audience. The innovative voting method promotes genuine peer evaluation.
2.Cool Math
Free online cool math classes, cool math games, and fun math exercises are available at Cool Math. Lessons in math that are extremely obvious (pre-algebra, algebra, precalculus). It is intended to educate math while also making it enjoyable. This is our free brain-training site, where logic and reasoning meet fun and games.
3. Flocabulary
Flocabulary is a multi-grade learning program that combines educational hip-hop music to engage students and raise achievement throughout the curriculum. Each Flocabulary activity helps students improve their vocabulary skills by giving them practice with words of varying degrees of difficulty. These activities can be completed independently, at stations, or in centers as teachers engage with students one-on-one or in small groups to reteach, differentiate, or enrich them.
Butler, Melissa (Principal)

Davis, Bobby (Assistant Principal, Athletic Director)

Travillian, Melissa (Assistant Principal)

Abline, Dana (Parapro)

Allen, Amy (6th Grade ELA Teacher, FCA Sponsor)

Allen, Travis (ISS Teacher, Head Baseball Coach, Asst. Football Coach, Food Bank Organizer)

Bowen, Taylor (8th Grade Science Teacher)

Boyd, Courtney (6th Gr. Horizon Language Arts and Social Studies)

Blake, Danielle (SpEd Math Teacher)

Burkett, Meredith (7th Grade Social Studies Teacher, HHS Cheerleading Coach)
Note:
For more information about Heritage Middle School Staff Directory, please feel free to visit their school's official website.
Trenn Russell is the school's principal. Their aim is to provide a foundation for lifelong learning by implementing academic high standardsthrough quality education, while also nurturing the whole child and encouraging them to be problem solvers, risk-takers, and model citizens.
Heritage ElementarySchool has been designated as a Blended Learning Designated Site. During the first year of school, the materials will be delivered to the school including Chromebooks with touch screens for students, staff computers with touch screens and 5 charging stations, and priority coaching and training on campus.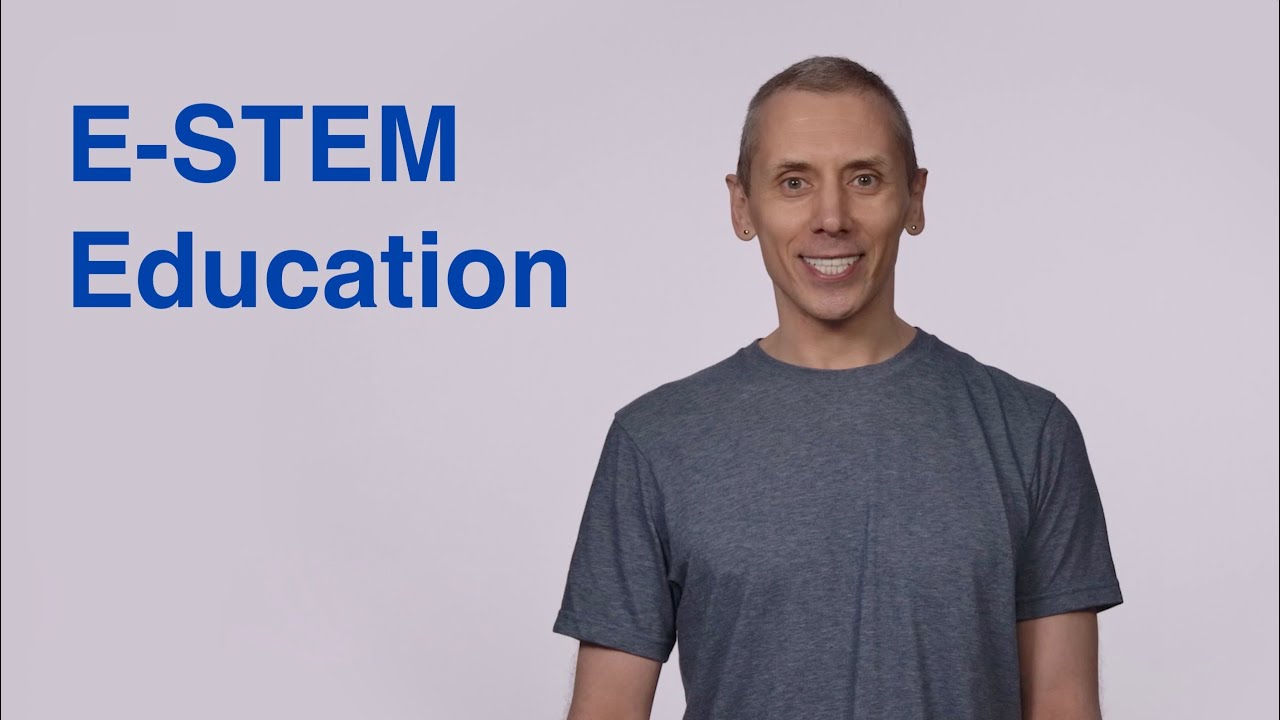 Students are engaged in authentic problem-solving in a supportive learning environment through E-STEM education, which is an approach to Science, Technology, Engineering, and Math Education.
Like what the article mentions, Heritage E STEM Middle School is a great educational institution to develop students' 21st-century skills including media and technology literacy, productivity, social skills, communication, flexibility, and initiative are just a few of the talents gained through STEM education. These skill sets go a great way toward educating these students to be innovative, regardless of the eventual job route they consider.
Share:
Twitter

|
Facebook

|
Linkedin