John Steinbeck's Birthday, Biography And Famous Literary Works
February 27th is John Steinbeck's birthday, a Pulitzer Prize and Nobel Prize winner, whose vibrant and imaginative writing brings the California story to life in several novels and short stories. Steinbeck is widely regarded as one of the greatest American novelists of all time, but as with early 20th-century, readers often don't find an occasion to delve into his work outside of a high school English class. Well, Steinbeck's birthday is as good as ever to remember his legacy and jump in with his works: we'll help you get to know Steinbeck more thru this article.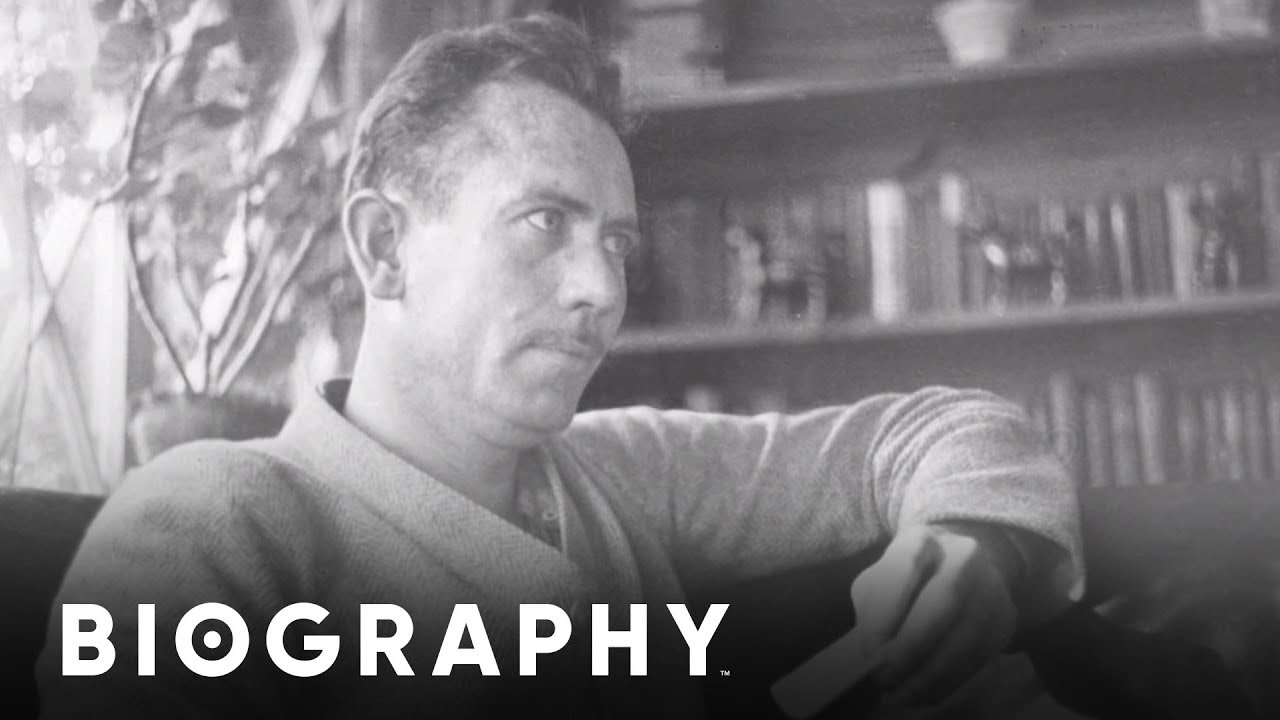 John Steinbeck - Nobel Prize Author | Mini Bio | BIO
John Steinbeck is a well-known American writer and best known for his novels on the rural environment, including Of Mice and Men, Tortilla Flats, The Grapes of Wrath, and East of Eden. This talented writer has written more than 16 novels out of a total of 27 publications. The writer, who won both the Nobel Prize and the Pulitzer Prize, needed time to succeed in his life, but the difficulties he encountered along the way did not hinder his determination.
Most of his work is set in California, where he was born and raised. He draws inspiration for his character from the people he comes in contact with every day. His friend, marine biologist Ed Ricketts, was particularly intimate and influential. His novel Tortilla Flat was his first successful book, and since then all literary works by this great writer have been of great success. His books have a dull, sharp tone and are controversial, often banning the use of obscene language, especially in schools. In the second half of the 20th century, this writer became one of the most banned writers in the world. Even now, years after his death, he is still considered one of the original writers of American classics.
Throughout his lifetime he wrote 27 books, including 16 novels, six non-fiction books:
Throughout his life, he wrote 27 books, including 16 novels, 6 non-fiction books, and 5 short stories. His work frequently dealt with the themes of fate and injustice, especially in relation to his ordinary, trampled protagonist. Most of his lyrics are set in Southern and Central California, but they are still read around the world and considered classics. To commemorate his birthday, let us remind ourselves of some of his famous works.
As one of his early works, Steinbeck weaves his own childhood memories into the new story of Red Pony's teenage rancher, Jody Tifflin. The four interrelated stories of the novella trace important events in Jody's life as he learns about courage, responsibility, and loss. Jody also learns a lot about himself through relationships with his family, friends, and horses.
Of Mice and Men is popular among students because they are at the top of the recommended reading list of the Kumon Educational Research Association, and many students throughout the UK also study this work as part of the GCSE of English literature. It's a great story about life at the edge. Childlike Lenny and his cunning companion George are migrant workers in search of their dreams. Set in the United States in the 1930s, it provides insights into the Great Depression, including issues such as racism, prejudice against the mentally handicapped, and the struggle for personal independence.
The Pulitzer Prize-winning The Grapes of Wrath is considered Steinbeck's greatest masterpiece and has sold 14 million copies in the 75 years since its publication.
Also, after the Great Depression, Jord, a farmer who lost his home and livelihood due to poor environmental and economic conditions, embarked on a journey to a better pasture.
Steinbeck is famous in his text, "I did my best to tear the reader's nerves into pieces," through a realistic and sympathetic portrayal of the struggle of the working class during this quivering period in American history. He certainly does.
Steinbeck received the 1962 Nobel Prize in Literature "for realistic and imaginative writing that combines sympathetic humor with keen social awareness." This fascinating and unique writing style makes his novel very popular to this day.
Cannery Row is an impressionistic novel regarding the colorful cast of characters that inhabit a poor life of Monterey known as Cannery Row. Through a series, we meet Dora, the proprietor of the neighborhood brothel; Doc, the biologist who collects and preserves fish from the Ocean; and Mack and his gang of poor friends, who roam the neighborhood stirring up trouble and merriment in equal measure. It's a more comical theme than his other works, so if you want to dig into some exciting, colorful prose without a heavy tragedy typical of Steinbeck, then this is the right novel for you.
Perhaps best remembered among his works as the loose basis for the film of the same name, East of Eden is all about the moral struggles of two families in Salinas Valley, California: the tortured Trasks and the stable Hamiltons. One of Steinbeck's later works, it was widely read at the time of publication and was well received by critics, but is now considered a masterpiece. Trivia about the film: It was James Dean's first major screen role and the only film he released during his lifetime.
In celebration of author John Steinbeck's birthday, we should remember that he was one of the greatest advocates America's perpetually oppressed farmworkers have ever had. Steinbeck played a vital role in the long history of attempts to bring a decent life to them that was begun by radical union organizers early in the 20th century. We hope that this article helps you know John Steinbeck better. We look forward to hearing about your Steinbeck reading experiences.
Share:
Twitter

|
Facebook

|
Linkedin